Interactive games in the teaching-learning process of a foreing language.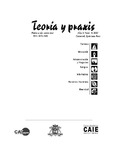 Date
2007
Author
PEREZ MORFIN, ARMANDO
PORTILLO CAMPOS, VILMA
MARTINEZ SANCHEZ, MARITZA MARIBEL
Abstract
Games are used as simple recreational activities most of the time, but they are not always that simple. They have a reason for being. While performing games, there is always competition to win, rules to follow, and enjoyment to experience. These activities help teachers to create a better teaching-learning process. They could be presented at different stages of the class at the appropriate moment to create a positive atmosphere while learning without thinking about learning. Teachers should decide carefully when and what kind of games students are going to perform by analyzing different factors such as the aim of the game, the students' level of English, and students' ages, among others.
Collections